Stone Machinery Sales
We have a variety of new and refurbished stone machinery for sale.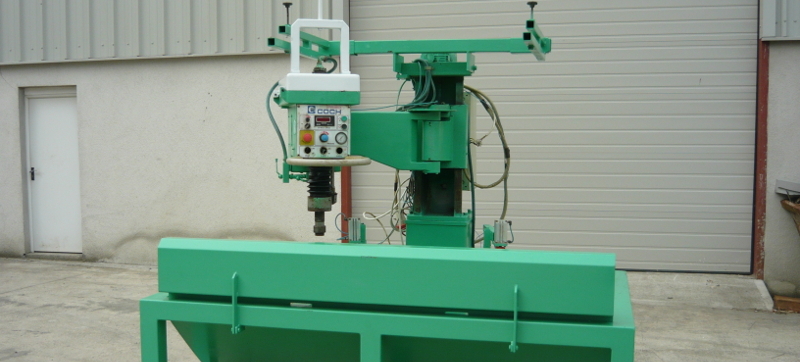 If you want a project that is set in stone, then it is important to invest in the right stone machinery for your construction needs. Stone is a popular building material thanks to its durability and timeless appearance. It can be used in everything from home exteriors to interior floors and everything in between. However, in order to use stone successfully, the right tools are needed.
Cutting is the first step, and it is also one of the hardest. Since stone is natural, it often needs to be cut into a different size in order to fit. Using the wrong tools can damage the stone and break it unevenly. The best tools for cutting stone are bespoke diamond tooling or diamond saw blades, which complete stone cutting with a great deal of accuracy. For large scale cutting, diamond milling wheels may be the best solution. These mills are often used to cut planes of granite and other natural stone.
Although most people love the look of stone, it does need to be finished in order to have a look that lasts. To get the most out of any stone, be sure to use polishers. The options vary widely including radial arm polishers, electrical polishers, hydraulic polishers, and Jenny Lind polishers. For more refined work, edge polishers and hand polishers may also be used. Stone floors need special consideration. Polishing can be completed with floor grinding tools and floor grinding plates.
Stone machinery also includes a number of drilling tools. After all, walls and floors often need to have other parts of the structure anchored to them. Drilling through stone safely and effectively is no easy task, which is why you need diamond core bits. Intricate work may also be necessary, and many people use hand tools for stone carving to get a fully customized look on any stone surface.
Not every tool is necessary for every job, but anyone who works with stone consistently will need a full selection of stone machinery to get the job done right. Because these tools can be expensive, one of the best ways to save on cost without skimping on quality is to buy used. Refurbished machinery will work as well as new tools with a fraction of the starting costs. This way, it is possible to cut beautiful stone finishes without breaking the budget. Consider the options for second hand stone tools today.